PSO staat voor Prestatieladder Socialer Ondernemen. Het is een meetinstrument – ontwikkeld door TNO – dat inzichtelijk maakt welke bedrijven meer dan gemiddeld mensen met een afstand tot de arbeidsmarkt een kans geven.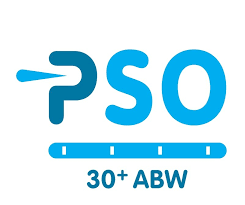 deBesteAEDwinkel is onderdeel van deBesteEHBOdoos. We ondernemen al 10 jaar sociaal en zijn sinds 2017 in het bezit van het hoogst haalbare keurmerk: Trede 3 / PSO 30+. Trede 3 geeft aan dat onze onderneming behoort tot de 10% best presterende bedrijven in Nederland als het om sociaal ondernemen gaat. PSO 30+ betekent dat minimaal 30% van het personeel een (arbeids)beperking heeft.
Elke twee jaar wordt gecontroleerd of bedrijven nog voldoen aan de eisen voor het keurmerk. Begin 2020 heeft PSO Nederland het keurmerk opnieuw uitgereikt aan deBesteEHBOdoos. We vallen zelfs ruim boven de normering van 30+. Momenteel hebben 12 van de 15 medewerkers een afstand tot de arbeidsmarkt.
VOORDELEN VAN PSO
Social Return (SROI)
Social Return is een afspraak om binnen een aanbesteding mensen met een kwetsbare arbeidsmarktpositie aan werkervaring te helpen. Omdat wij in het bezit zijn van het PSO Trede 3/30+ keurmerk kunt u de kosten die u bij ons maakt voor onderhoud en aanschaf van verbanddozen en AED's volledig in mindering brengen op uw Social Return verplichting bij een aanbesteding. Lees meer over Social Return op de website van PSO Nederland.
Voorbehouden opdrachten
Op basis van de nieuwe Aanbestedingswet is het mogelijk om aanbestedingen voor te behouden aan 'sociale' bedrijven die aan het PSO30+ criterium voldoen (art 2.82 Abw). Opdrachten voor verbanddozen en/of AED's en het onderhoud hiervan kunnen dus als voorbehouden opdracht worden uitgezet. Hierdoor kan een ingewikkelde aanbesteding achterwege blijven! Wilt u weten hoe u met een voorbehouden opdracht aan de slag kunt gaan? Bekijk dan de handleiding sociaal aanbesteden die is opgesteld door Cedris, de vereniging voor een inclusieve arbeidsmarkt.
Ketenstimulering
PSO-gecertificeerde organisaties stimuleren elkaar onderling om werkgelegenheid te bieden aan mensen met een afstand tot de arbeidsmarkt. Inkoop bij andere PSO-organisaties telt namelijk mee als indirecte bijdrage waardoor deze bedrijven zelf ook stijgen op de Prestatieladder Sociaal Ondernemen. Door deze ketenstimulering ondernemen steeds meer organisaties socialer. De PSO-keten blijft groeien: de afgelopen twee jaar bedroeg het inkoopvolume al €430 miljoen euro!
Voor meer informatie over de Prestatieladder Sociaal Ondernemen kijkt u op www.pso-nederland.nl.
Interesse in onze dienstverlening met maatschappelijke impact? Neem contact met ons op: 035-7370265 of mail uw vraag naar info@deBesteEHBOdoos.nl.